PKB wants to play for you and is always on the prowl for exciting new venues!! If you are looking for an energetic, female fronted 80's cover band then give us a call! Currently booking for 2023! Call Jen at 309-840-4833!
Remember all the totally awesome songs and concerts we grew up with? Bands like Journey, Joan J, Pat B, the Crue, and Poison! Oh yeah, you do! Well we play them and many more from the greatest decade in music! We're bringin the hottest 80's hits with a female lead! Songs you can sing along with at the top of your lungs, while jammin' out on your air guitar or just raising your lighter high in the air! 
Sponsored by Coors Light for 10+ years, but currently seeking a new sponsor! If you would be interested give Jen a call at 309-840-4833!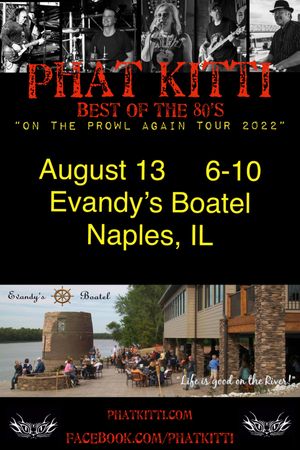 phatkitti.com and facebook.com/phatkitti